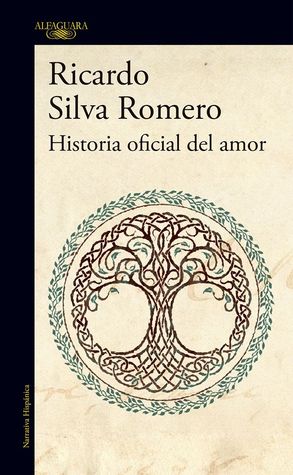 by Ricardo Silva Romero
Published:
2016
Pages:
540
Goodreads
"voy a contar hacia atrás la historia de mi familia. Voy a narrar al revés su destino, su karma y su suerte. Voy a describir el crimen de 1976, el duelo de 1935, y todas las persecuciones que nos han hecho sentir condenados en Colombia, pero después de relatar la noche de 1989 en la que por poco nos salvamos de la muerte"
My Thoughts
Life got in the way and it took me a long time to finish this book, but I am really glad I came back to it and read until the end. As the title states, this book is a love story, but not in the traditional sense. Although the author is emphatic about the romantic love he feels for his wife, the love he focuses on is the one shared by his immediate family: his mother, his farther, his brother and himself.
The author begins at the end, reassuring us that the story has a happy ending and that he is going to start there and work his way back. He begins with a day in the present, and working his way backwards chronologically, picking out days relevant to his family's history and sharing them with us, thus giving us glimpses at his family's life and at the same time allowing us to feel the deep love that binds them together.
Everything he narrates is true, but reconstructed through the art of fiction. In this manner, he shares with us not only intimate details about his family's life, but also defining moments in the history of Colombia. This blending of fact and fiction allows his writing to achieve an urgency and immediacy that are difficult to find in straight, historical accounts. His chapter, for example, describing the day the M-19 took over the Palace of Justice, grabbed me from the first word and did not let me go until the last.
For me, the weakest part of the book occurs when the book moves far enough back in time that the author is no longer the narrative voice, as he has not been born yet in the chronology of the book. From that point on, the narrative voice moves between a few different characters and I felt it lost some of its coherence and urgency as a result. Happily, the author narrator returns at the end and provides a satisfying finale.
I definitely enjoyed reading this book and am looking forward to reading more by Ricardo Silva Romero.
Quotes
…la vida es esperar pacientemente que los amores de uno le sonrían.
Nadie tiene la última palabra sobre si mismo.
Tengo unos papás tan buenos que parecen hijos, y me siguen dando una vida infinitamente mejor de las que les dieron a ellos, y yo, apreciado Dios, no tengo excusa. No me deje fallar, sin embargo, no me deje perderme ni tratarlo de tú. Concédame, Dios, este libro que no es mal para nadie; concédame, Dios, este relato que no va a olvidar ni va a mentir ni va a ser miserable, y ha tenido la decencia de empezar por su final feliz.
…la gente que uno quiere no se crea ni se destruye, sino que se transforma, y el tiempo no existe.
…hemos estado juntos en esto y en lo otro, y en el colegio y en las vacaciones, y en ese mundo y esa mitología que sólo entienden quienes han tenido los mismos papás. Yo no sabía esto de mi: que mi hermano no era una persona allá afuera que se podía ir, sino que yo lo cargaba por dentro.
Este año no ha sido nada fácil ser hermano de mi hermano.
Ay Dios, Dios de la crucecita que tengo en mi mesa de noche, yo no puedo amarlo a usted sobre todas las cosas – como me piden a primera hora en el jardín infantil – porque a estos tres sí los conozco en persona y los quiero mucho más.
¿y si el amor no es sólo un accidente, sino, más bien, una disciplina y un empeño?
No es la historia sino su narrador quien decide un final feliz. Todo drama es susceptible de ser una tragedia, un comprobación brutal e incontestable de que nada tenemos en las manos y todo pasa por algo y para algo, pero también puede probarnos que sabemos reescribir, parodiar, celebrar, volver ficción lo que nos ha estado pasando y hemos sido; todo drama puede ser asimismo, mejor dicho, una forma de la compasión, una comedia.