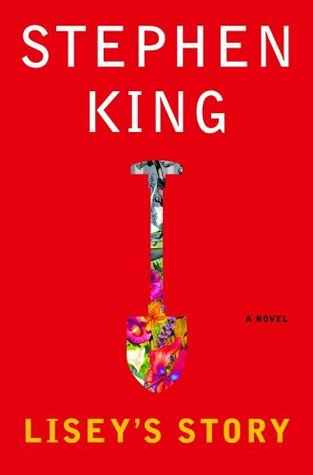 by Stephen King
Published:
2006
Genres:
Horror
Pages:
513
Goodreads
Lisey Debusher Landon lost her husband, Scott, two years ago, after a twenty-five year marriage of the most profound and sometimes frightening intimacy. Scott was an award-winning, bestselling novelist and a very complicated man. What begins as a widow's efforts to sort through her husband's becomes a nearly fatal journey into the darkness he inhabited. Perhaps King's most personal and powerful novel, Lisey's Story is about the wellsprings of creativity, the temptations of madness, and the secret language of love.
My Thoughts
I reread Lisey's story this year. It's maybe the third time I have read it and I still love it. I love Lisey, I love the language pool, I love everyone's courage, especially that of scared little children, but mainly I love the love. I am not usually so hippy-dippy, but on this one, I have definitely drunk the Kool-Aid.
Quotes
God bless the language pool, where we all go down to drink.
What's done can't be undone, and what's remembered must be lived with ever after.
There was a lot they didn't tell you about death…and one of the biggies was how long it took the ones you loved the most to die in your heart.
I will holler you home.